Historical Perspectives / A Bloodless Coup
---
"The fact that we are handing over the keys of American democracy to the military-industrial complex — it's like giving the keys to the henhouse to a fox and saying, 'here come in and take whatever you want.' It's obviously dangerous." — Investigative journalist Yasha Levine
May 24, 2019 | By Whitney Webb | Mint Press News
"Earlier this month, tech giant Microsoft announced its solution to "protect" American elections from interference, which it has named "ElectionGuard." The election technology is already set to be adopted by half of voting machine manufacturers and some state governments for the 2020 general election. Though it has been heavily promoted by the mainstream media in recent weeks, none of those reports have disclosed that ElectionGuard has several glaring conflicts of interest that greatly undermine its claim aimed at protecting U.S. democracy.
In this investigation, MintPress will reveal how ElectionGuard was developed by companies with deep ties to the U.S. defense and intelligence communities and Israeli military intelligence, as well as the fact that it is far from clear that the technology would prevent foreign or domestic interference with, or the manipulation of, vote totals or other aspects of American election systems.
Election forensics analyst and author Jonathan Simon as well as investigative journalist Yasha Levine, who has written extensively on how the military has long sought to weaponize public technologies including the internet, were consulted for their views on ElectionGuard, its connections to the military-industrial complex and the implication of those connections for American democracy as part of this investigation.
In January, MintPress published an exposé that later went viral on a news-rating company known as Newsguard. Officially aimed at fighting "fake news," the company's many connections to U.S. intelligence, a top neoconservative think tank, and self-admitted government propagandists revealed its real intention was to promote corporate media over independent alternatives.
Newsguard was among the first initiatives that comprise Microsoft's "Defending Democracy" program, a program that the tech giant created under the auspices of protecting American "democratic processes from cyber-enabled interference [which] have become a critical concern." Through its partnership with Microsoft, Newsguard has been installed in public libraries and universities throughout the country, even while private-sector companies have continued to avoid adopting the problematic browser plug-in.
Now, Microsoft is promoting a new "Defending Democracy" initiative — one equally ridden with glaring conflicts of interest — that threatens American democracy in ways Newsguard never could. ElectionGuard is touted by Microsoft as a system that aims to "make voting secure, more accessible, and more efficient anywhere it's used in the United States or in democratic nations around the world." It has since been heavily promoted by mainstream and U.S. government-funded media outlets in preparation for its use in the 2020 general election.
However, according to Jonathan Simon, election forensic analyst and author of CODE RED: Computerized Elections and the War on American Democracy, this public relations campaign is likely just cover for more insider control over U.S. elections. "It's encouraging that after close to two decades of ignoring the security issues with computerized voting, there's suddenly a scramble to protect our next election that suggests those issues are finally being taken seriously," Simon told MintPress. "Unfortunately the proposed solution is just more computerization and complexity — which translates to more control by experts and insiders, though of course that is not part of the PR campaign."
As to the likely identity of those insiders, the fact that Microsoft's ElectionGuard was developed in tandem with a private military and intelligence contractor whose only investor is the U.S. Department of Defense offers a troubling clue. As a consequence, ElectionGuard's promise to "secure" elections is dubious, especially given that Microsoft itself is a U.S. military contractor. Furthermore, amid the unfolding scandal of Israeli meddling in foreign elections, Microsoft's growing ties to Israeli military intelligence and private Israeli cybersecurity firms raise even more concerns about whether ElectionGuard's real purpose is to "secure" American elections for candidates friendly to the establishment, especially the military-industrial complex."
Link To Full Article_MintPressNews
Link To Article_What Previous Anthrax Scenarios and Attacks Have in Common with Covid
---
November 14, 2020 | By Amazing Polly | Video
"EMERGENCY! BIG TECH, SOROS & GATES AUDITING ELECTION & DID MAIL-IN BALLOTS!!
REFERENCES BELOW.
"I have made a MAJOR discovery – this is not Dominion, Hammer Or Scorecard!
US Department of Homeland Security Partnered with Deep State, Big Tech & Soros swamp via an NGO called VotingWorks and their software called ARLO. The audits are NOT SAFE! Please listen and share!
The Hill article on DHS partnership in 2019:
https://thehill.com/policy/cybersecurity/471577-dhs-cyber-agency-invests-in-election-auditing-tool-to-secure-2020
---
---
Soros-funded organizations have assisted with election security in Pennsylvania, Georgia, Michigan
"If you thought the sheer brazenness of the Big Cheat was galling, brace yourself for the Great Certification Scam that comes next.
Notorious Pennsylvania Secretary of State Kathy Boockvar publicly thanked leftist George Soros-funded organizations VotingWorks and the Brennan Center for Justice for helping audit the state's primaries and making sure there was no fraud."
---
Corruption: The Department of Homeland Security Is a Mess of Misconduct and Ineptitude
September 10, 2019 | By J.D. TUCCILLE |  Source |
"Longstanding discipline problems at DHS provide a glimpse of what fans of bigger government on the right and left would inflict on us."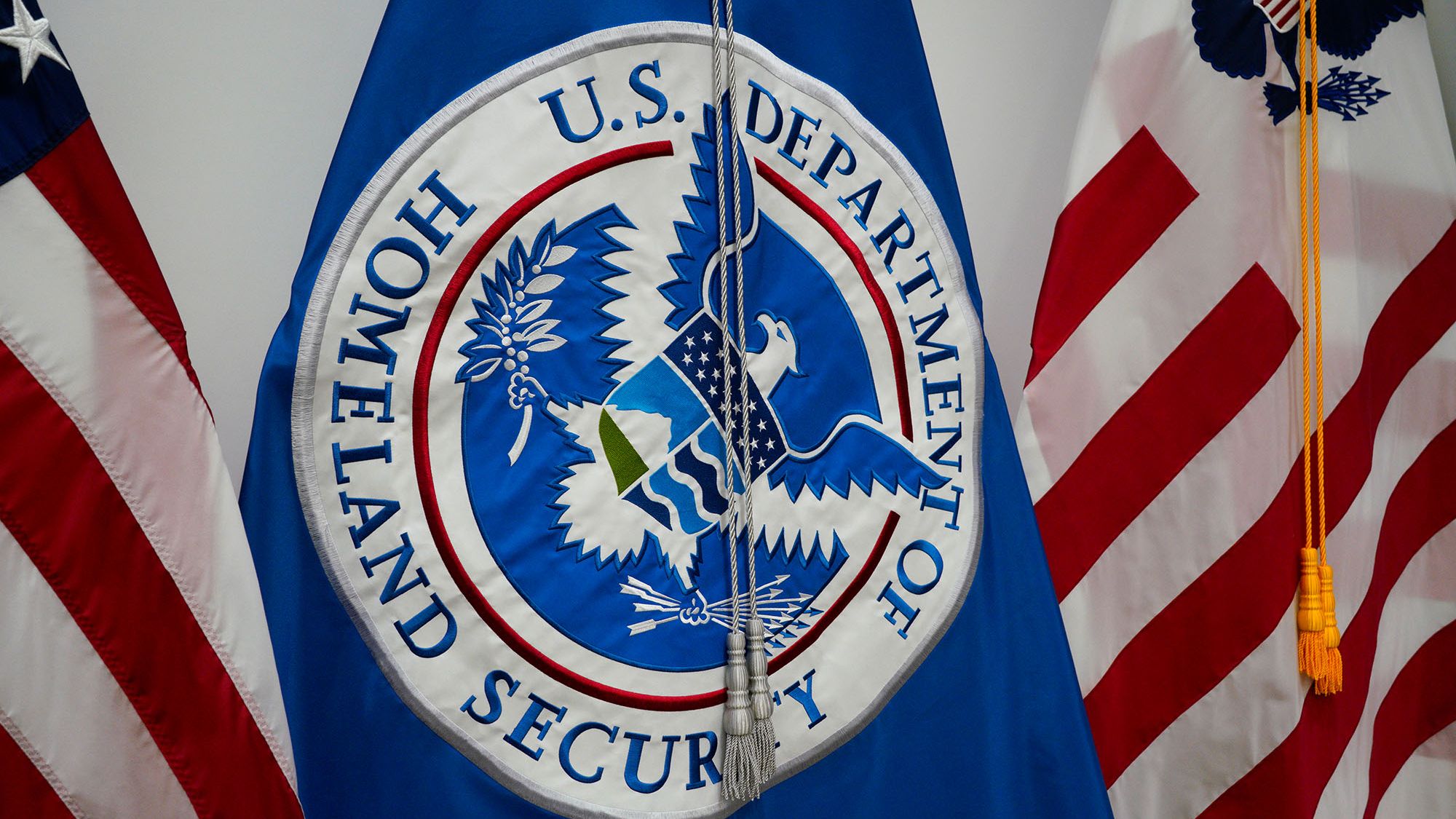 "With bigger government now popular on both the nationalist right and the progressive left, it's an appropriate moment to review what constitutes existinggovernment. A recent inspector general's report may offers some crucial insights. The report shows that the inner workings at the most recently created executive department—the Department of Homeland Security (DHS)—are a mess despite years of warnings about problems in its component agencies.
"The Department does not have sufficient policies and procedures to address employee misconduct," notes the new report from the DHS Office of the Inspector General (OIG), dated June 17, 2019. "Specifically, the Department's policy does not include procedures for reporting allegations of misconduct, clear and specific supervisor roles and expectations, or clearly defined key discipline terms used across the components."
As examples of what constitutes misconduct among DHS employees, the report mentions "being absent without leave, improper use of a government-issued credit card, and sleeping on the job." That sort of petty, but damaging, misbehavior probably represents the most common sort of misconduct. But bad behavior also includes much more serious issues, too.
Keeping a handle on that sort of misbehavior could potentially be a big job. "Although DHS has no department-wide misconduct allegation data, the Joint Intake Center for U.S. Customs and Border Protection (CBP) and U.S. Immigration and Customs Enforcement (ICE) received more than 16,368 allegations of misconduct and other reportable information in fiscal year 2014 alone," notes OIG.
Unfortunately, there's nobody really in charge of making sure DHS employees don't run amuck. The "Employee Relations office has limited staffing to perform these functions and staff do not believe they are responsible for managing the allegation process," states the OIG report.
This is a pretty remarkable state of affairs 17 years after the Department of Homeland Security was established in the wake of the 9/11 terrorist attacks. The department is now massive and includes such familiar agencies as CBP, ICE, the Federal Emergency Management Agency (FEMA), the Secret Service, the Transportation Security Administration (TSA), and the Coast Guard.
Agencies do have their own internal disciplinary procedures, as illustrated by the CBP and ICE misconduct numbers. Yet there's no DHS-wide standard for tracking or penalizing bad behavior by government employees. And the individual agencies can be very bad at policing themselves."
---
Bush Creates Office of Homeland Security, October 8, 2001
By ANDREW GLASS
"With congressional approval, the Department of Homeland Security was established on Nov. 25, 2002, under the provisions of the newly enacted Homeland Security Act. The goal was to consolidate many U.S. executive branch organizations related to "homeland security" into a single Cabinet agency. In all, 22 agencies were incorporated into the new department.
Its creation marked the most substantial reorganization of federal agencies since the National Security Act of 1947, which placed all military departments under a secretary of defense while creating the National Security Council and Central Intelligence Agency."
---
Link to 2014 Article_Make America Safer: Shut Down the Department of Homeland Security
"General Mismanagement
DHS has suffered from management failures since the beginning. It has long been on the Government Accountability Office (GAO)'s "high risk" list of troubled federal organizations."
---
Link To Document_The Department of Homeland Security _ George W. Bush_2002
---
USA PATRIOT ACT
Link To UNITING AND STRENGTHENING AMERICA BY PROVIDING APPROPRIATE TOOLS REQUIRED TO INTERCEPT AND OBSTRUCT TERRORISM (USA PATRIOT ACT) ACT OF 2001
---
Implementation Plan for the National Strategy for Pandemic Influenza  
-George W. Bush Administration May 2006
"Our Strategy outlines how we are preparing for, and how we will detect and respond to, a potential pandemic." 
"The International Partnership for Avian and Pandemic Influenza, which we launched at the United Nations in September 2005, has encouraged openness and coordinated action by the international community."
"This Implementation Plan for the National Strategy for Pandemic Influenza further clarifies the roles and responsibilities of governmental and non-governmental entities, including Federal, State, local, and tribal authorities and regional, national, and international stakeholders, and provides preparedness guidance for all segments of society."
Link To Full_pandemic-influenza-implementation-2
---
Biden-Obama TRACK RECORD OF CORRUPTION: PATRIOT ACT, NEW WORLD ORDER, UN Agenda, Shady Business Dealings, Put The American People's Liberty, Finances, and Security Last
---
Handoff–U.S. Governors & The Trump Administration Following The WHO-China, Bush-Cheney, Obama-Biden, Pandemic Playbook?; September 11, 1991: Agenda 21 Kickoff with G.W. Bush Sr.
---
Systemic Corruption? Governors Organize CV Panic, Cause Economic Disaster In Their States, Release Thousands of Inmates, Lockdown Law Abiding Citizens
---
Over the Years: How Pelosi, Soros, & Co. Maintain Systemic Corruption In D.C.
---
2020 election cost $14 billion, blowing away spending records; meanwhile, systemic corruption and politician's unconstitutional lockdowns are causing despair, economic destruction, hunger, and homelessness in America
---